When it comes to supplement use, we often see 2 opinions amongst our personal training clients. There are those who won't go near a supplement or vitamin, and those who can't get enough of them.
There are a lot of supplements available that can provide a benefit to your health and performance, and an equally supplements that are a waste of money.
Before considering whether to use a supplement or not, there are 3 main questions we address with our personal training clients before recommending the use of any supplement.
Can I get the same result from consuming a whole food source?
Most nutrients in supplements can be found in a whole food source of some kind. This is why some of our personal training clients believe that supplement use is a waste of money as you can get what you need from food. The issue with whole foods is the actual amount of a specific nutrient you are trying to consume, along with the specific timing of that nutrient into the bloodstream. There is also the issue of poor soil quality and food production methods which have destroyed the nutrient content in the foods we consume.
Some nutrients such as magnesium, zinc, and vitamin D3 are almost impossible to consume in adequate amounts from whole food sources due to poor soil quality and poor food quality. Making supplement use a far better option to optimise levels within the body. The calorie/macronutrient allowance for some personal training clients may limit their ability to consume enough of a particular food to obtain the adequate amount of nutrients you need. This is especially true for people in a calorie deficit.
The rate of absorption of a nutrient will be much quicker from a supplement compared to a whole food, which can provide a great advantage for pre-workout nutrition protocols. Consuming a Branch Chain Amino Acid drink 10 minutes pre-workout will get to work much quicker and be more effective than if you ate a beef steak or chicken breast.
Food should always be the priority when trying to consume adequate micro and macro nutrients in your day, but the variety and quantity of foods required to achieve optimal levels for some nutrients can be impractical. The food produced today just doesn't carry the same vitamin and nutrient density as it once did, making supplement use a more practical and often essential option when training.
Are there any concerns with my health or blood work that need to be addressed?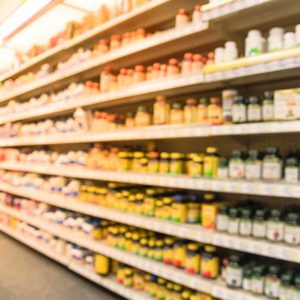 Different lifestyles, health status, training and nutrition regimes, and genetic pre-dispositions can cause abnormalities in an individual's blood chemistry. Seeing deficient magnesium levels or skyrocketing liver enzymes can be quite scary for most people and seeking out a solution to the problem will often lead to recommended supplement use. Most people may know someone with low iron or deficient B vitamin levels have to take supplements to keep their levels up.
If you're thinking about using a supplement to improve your health and performance, assessing blood work can be a great way to tell if a supplement is a great idea or a waste of money.
What is the quality of the supplement, and what are the adverse effects?
Highlighting the need for a supplement is the first part, you must then decide on what brand or type of supplement you are going to purchase.
Pharmaceutical grade brands (some only available through practitioners) offer the better quality supplements. These include brands like ATP Labs, Thorne Research, Poliquin Group, and Trilogy Nutrition.
As for what type of particular supplement you are looking to purchase, you will need to do your research or contact us at Real Results for advice as there are a vast range of different compounds out there for the same nutrient. For example, different types of magnesium include; Magnesium L-Threonate, Magnesium Glycinate, Magnesium-Potassium Citrate, GABA-Mag, which all act differently within the body.
Doing your research before you purchase a supplement can save you money, and improve your health and performance.
Feel free to contact us regarding supplements or for any other inquiries you may have.
Luke Carroll
Head Personal Trainer
Our philosophy, is Real Results
Personal Training Transformation Packages – Satellite Personal Training – Nutrition Services